Polonia will be going to ENGLAND / WALES to see, train and play Soccer with the English Premier Clubs!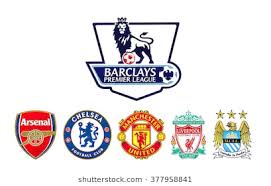 DATE:  AUGUST 3rd – AUGUST 12th, 2019
Age Groups to attend:  Ideally U11 & Up Boys and Girls with parents.  (else individuals with chaperones)
Open to all Soccer Fans from ANY Club!  One price player / parent / chaperone.
ITINERARY: 
 1.  Sat, Aug 3rd: Depart USA
 2.  Sun, Aug 4th: Arrive in MANCHESTER, ENGLAND (MAN) – Tour Old Trafford (Manchester United Stadium) Check into Chester Hotel
 3.  Mon, Aug 5th: Pro Training – Tour Anfield (Liverpool Stadium) Play Game #1 (can play or train depending on numbers and ages).
4.  Tue, Aug 6th: Day 
trip
 to North Wales – Conwy Castle – Play Game #2
 5.  Wed, Aug 7th: Transfer to London – Stratford-upon-Avon stop (Shakespeare's birth place) – Check in Hotel
 6.  Thur, Aug 8th: Pro Training – Tour Stamford Bridge – (Chelsea Stadium) and London Blue Badge Tour
 7.  Fri, Aug 9th: London Eye – Free afternoon sightseeing – Play Game #3 (can play or train depending on numbers and ages).
 8.  Sat, Aug 10th: Free day sightseeing or day 
trip
 to Oxford – or catch a pre-season game
9.  Sun, Aug 11th: Free Morning – Attend the Community Shield @ Wembley Stadium.   This is a very 
big
 event between the English Premier League Champion Vs- FA Cup Champion.  It's the 
big
 kickoff of the season game.
10. Mon, Aug 12th: Return flight from LONDON HEATHROW (LHR)
———————————————————————————–
Total cost / person = 
$2295
(based on 20 people)
$300 / each deposit due at signing
Airfare is not included.
Hotels and England transportation are  included.
Breakfast & dinner are included.
Details are subject to change.  Let us know if you are INTERESTED in joining us! Would love to sit down and give you more info!