Hello Polonia Parents, 

Due to the Coronavirus issue, Polonia Soccer Club has the following statement: 

All INDOOR scheduled Polonia practices are cancelled until further notice.Indoor games at Sturtevant and New Berlin for this weekend have been cancelled.Any teams currently playing in indoor leagues or tournaments (Brookfield, Inbounds, others) will drop out immediately. This includes not playing this weekends games. Coaches please notify your leagues immediately.  

Any scheduled OUTSIDE Polonia practices this weekend are at the discretion of the coach to keep and parents to decide if their player will attend or not.    

AND Starting Monday March 16th, all Polonia team indoor, outdoor practices and games, activities are postponed until further notice. 

FYI, other clubs are cancelling events and US Soccer has postponed scheduled March and early April games. 

Hoping to start the season on time April 18th for most teams.  Stay tuned.  The WYSA (Wisconsin Youth Soccer Association) will decide a plan of when the leagues will start.  They are in charge and will notify us.  Polonia Soccer Club is not in charge of any league start / postponed dates.   

Let's hope the virus gets under control in a few weeks. 

Polonia Youth Soccer Club
Dan Stadler – President
Bonnie Stadler – Executive General Manager
---
HIGH SCHOOL BOYS –
Forming Teams NOW!
Looking to compete in the State and SECL Leagues in Spring.   Last Spring 2019 they went to the Presidents Cup and were League Champs!  Planning another trip to Presidents Cup this Spring!
Interested players please CLUB REGISTER your player (for $0) and send us an EMAIL with your birth year and experience level.  We will let you know our next Indoor practice date for you to come tryout with us.  
Club Registration:
https://poloniasoccer.demosphere-secure.com/_registration
Email:  [email protected] 
---
2007 Girls Win USA Cup!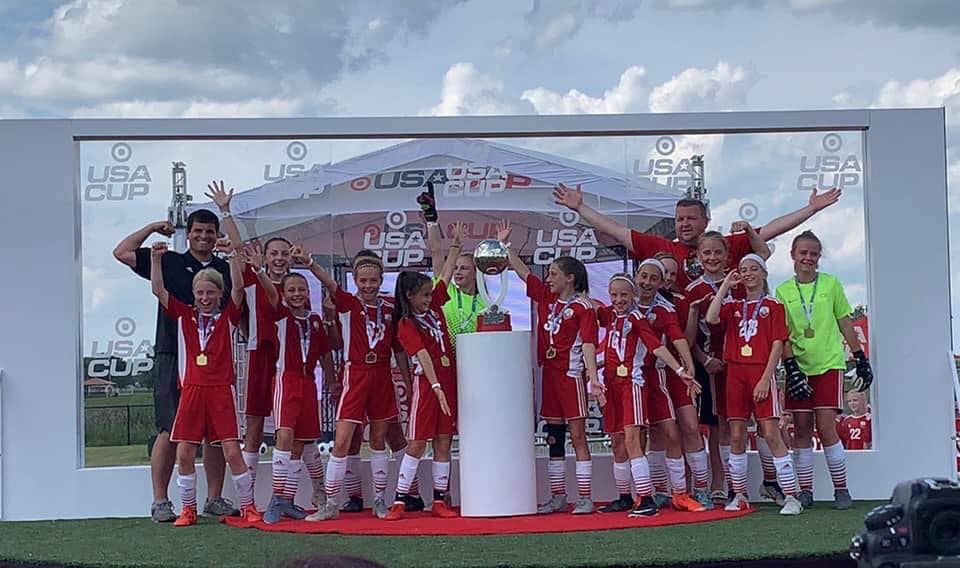 Polonia sent five girls team to the USA Cup and all five qualified for the semi-finals of their age group. Our U11's (2006) ended up as runners up, while our U12's (2007) clinched the Championship. Great job girls.
---
Olympic Development Program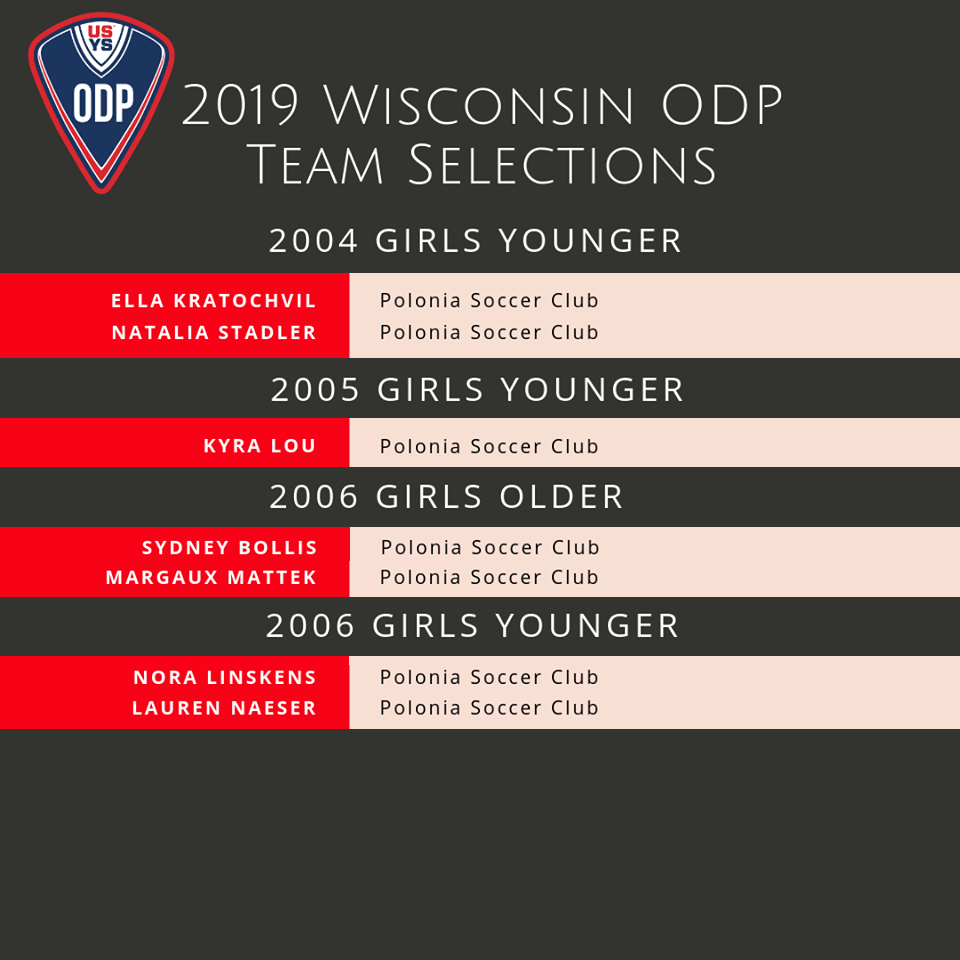 Seven Polonia players have been selected as members of the 2019 Wisconsin ODP State Team. They will have the privilege of representing Wisconsin at the ODP Regional Event held at Voice of America Soccer Complex in West Chester, Ohio. The Regional Event scheduled for June 27-30 will include other States from the Midwest Region (Indiana, Kentucky, Minnesota, Missouri, Ohio South) and will be attended by regional and college coaches.
---
2019 Spring – Polonia '06 Girls Clinch US Youth Soccer Premier II Championship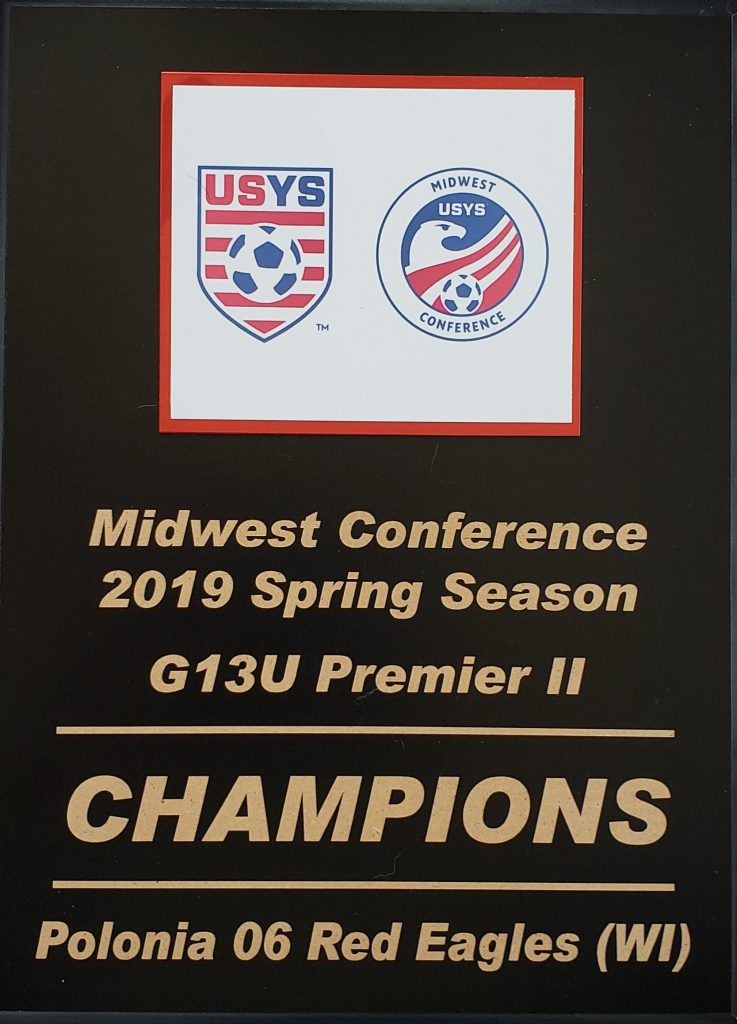 With wins over teams from Michigan, Illinois, Nebraska, and Missouri, our U13 girls (2006) were able to claim the top spot of the Premier II Division of the Midwest Conference and earn a promotion to Premier I. Congrats!